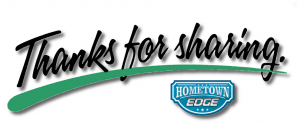 As part of the Hometown Edge program, we want to enable a path for the children (and parents) to express their gratitude. Individuals that donate trainers are interested in making a difference in the lives of children. Social media is a very easy and powerful way to send the message of "Thank You". By using a hashtag on any given platform, we can group messages together for the donor.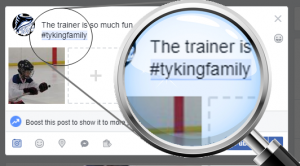 The only request we have is that the preferred platform is standardized. We use Facebook as the default, but if another platform is preferred, let us know. The hashtag is typically '#ty" for thank you followed by the donating family, individual, or company. Once the hashtag is set, send to all individuals in the club or association, and instruct them to use the hashtag in the post for all pictures, images, or video intended to support the gratitude.
Show a picture or video of kid(s) on the trainer or ask the young skater to say/write what they enjoy about the trainer.
We will ensure the donors receive all the great messages!